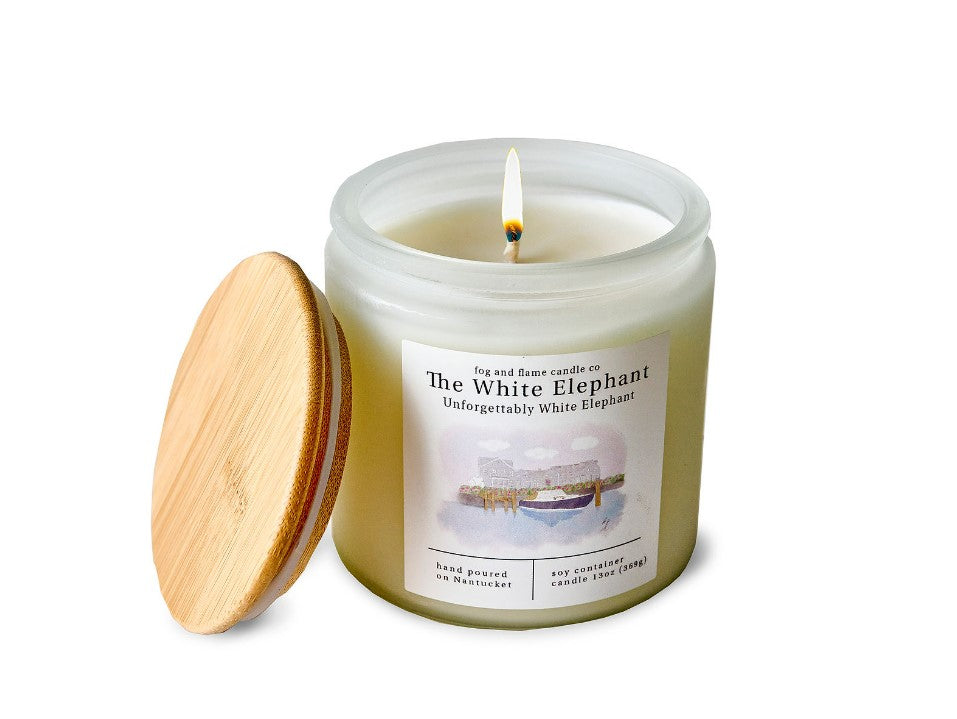 White Elephant Nantucket Candle - Unforgettably White Elephant
$ 50.00
We've joined forces with Fog and Flame Candle Co., a Nantucket-based company, to craft exclusive scents that are guaranteed to evoke fun and relaxation — all year round! Every candle is lovingly hand-poured on island. 
A salty ocean breeze with a hint of mystique, the Unforgettably White Elephant fragrance bottles its namesake—a complex, mineral-rich sea salt. Bordering on a spa fragrance, cardamom and orange peel top notes balance a rich heart of sea salt resting on an aquatic base of palm, light musk, and amber.
This fragrance is infused with essential oils, including cardamom, clove, and orange.